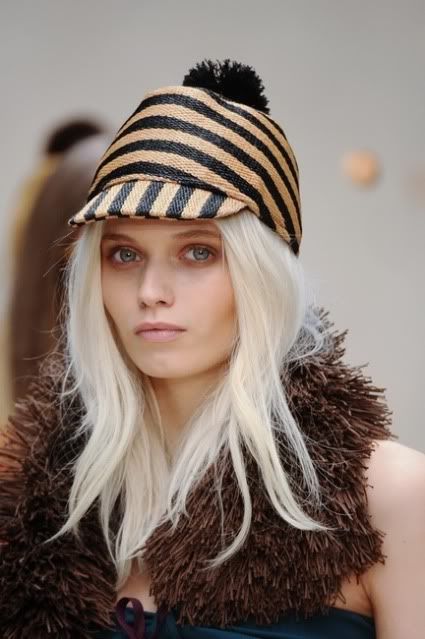 London Fashion Week

. Things were looking good on the home field this season, some disappointments, some surprises and some reassurances that those you thought were becoming really epic, actually were. Namely Chris Kane and Jonathan Saunders.
YES

. They are some seriously nice clothes... Plus some really quality details, like the Burberry hat Abbey Lee is so kindly modelling upstairs.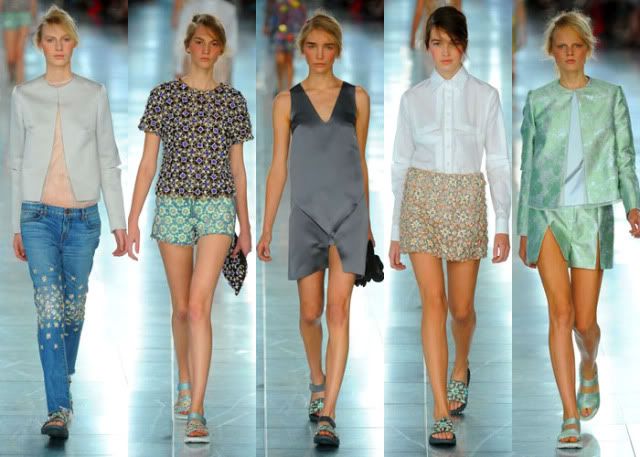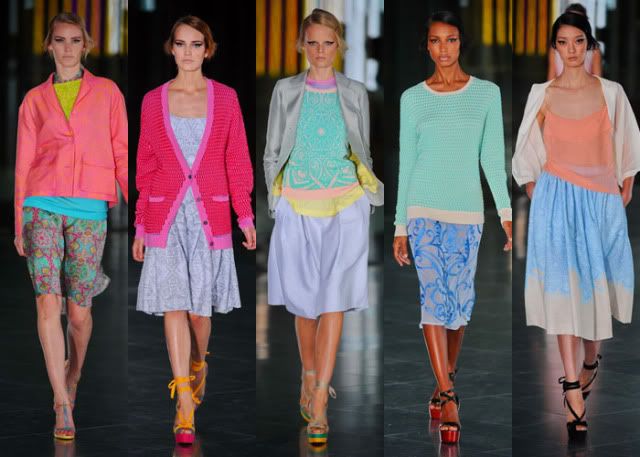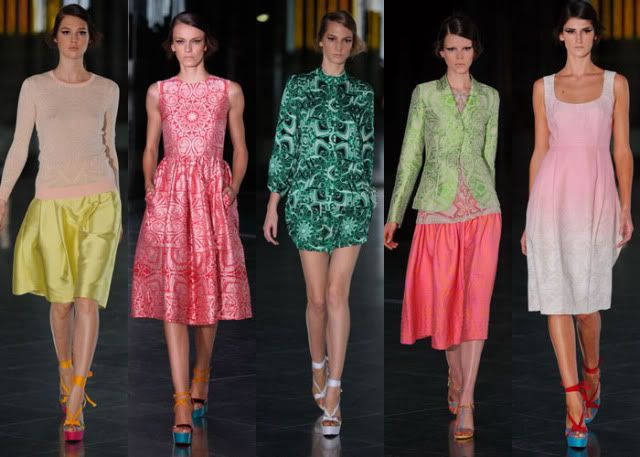 Acne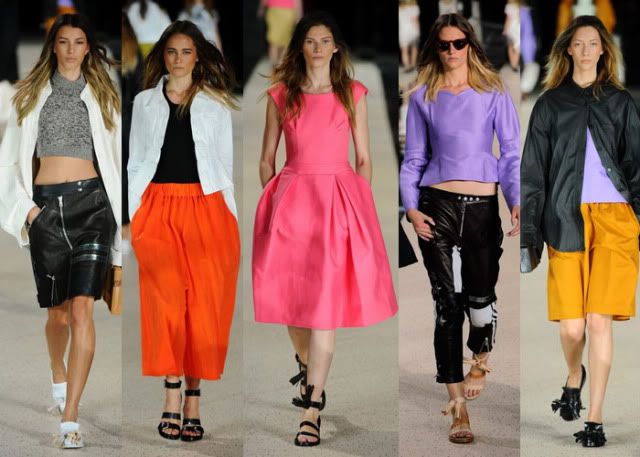 The thing that has been the subject on everyone's lips this season is the colour. Colour everywhere. How has an industry so hell-bent on black suddenly become a paint box of citrus and sorbet-brights? Who knows, but i love it. Colour combos i would never have thought of all meshed together in a big colour clashing print pile. It's seriously nice, and exactly how i want to dress.
But, on the flip side, still advocating the good ol' mostly monochrome is relative newcomer Simone Rocha - my newest London design crush and daughter of the LFW legend John, who sat opposite me at the show wiping tears off his cheeks with paws shaking with pride. Detachable lace collars sandwiched between layers of plastic, rubber box T-shirts, absinthe green net skirts and dresses made from the thinnest leather and organza i've ever seen.