New York

, my favourite fashion week, did not disappoint me this year (apart from my beloved Proenza Schouler
going off-road and
heading inland by way of the African desert
, abandoning their faultless beach-chic aesthetic and hitting up the tribal vibe. Sounds good? It wasn't. At all. I feel a bit like i've been robbed). ANYWAY, what Proenza lost Prabal Gurung gained, i.e. a big fan in me. Whilst old favourites Rag and Bone and Alexander Wang, and relatively new face Band of Outsiders, got the cockles of my creative heart going nicely for the first week of fashion month.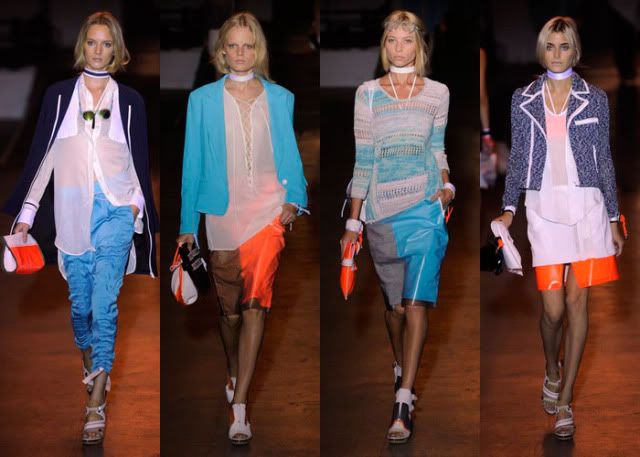 Alexander Wang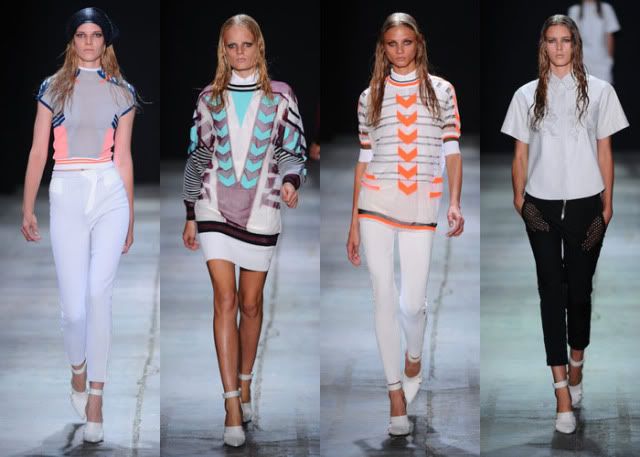 Band of Outsiders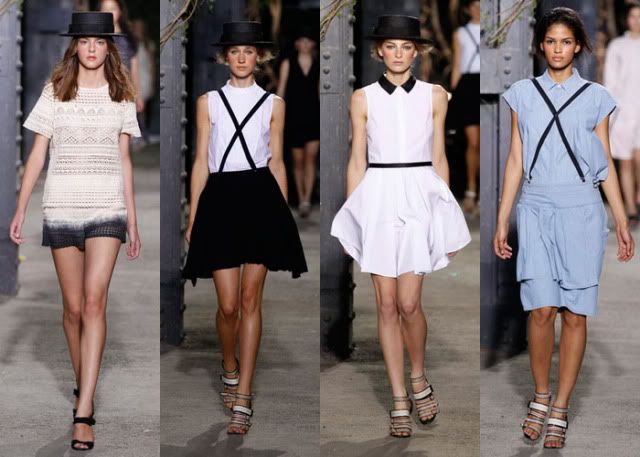 All seriously good shows, mostly anyway (Alexander Wang had some questionable moments) and all so wearable, which is why I love New York FW. You could actually rip the clothes off the models skinny backs and wear them in real life without feeling like your playing dress up in your mother's clothes, like i would in Milan and Paris's
uber-chic offerings.
Stateside favourite though (and a contender for my season favourite) was 3.1 Phillip Lim. A layering masterclass, a palette that made you want to lick each look as it came down the runway and cute boyish shapes that somehow still made for a feminine silhouette.

Perfection

.