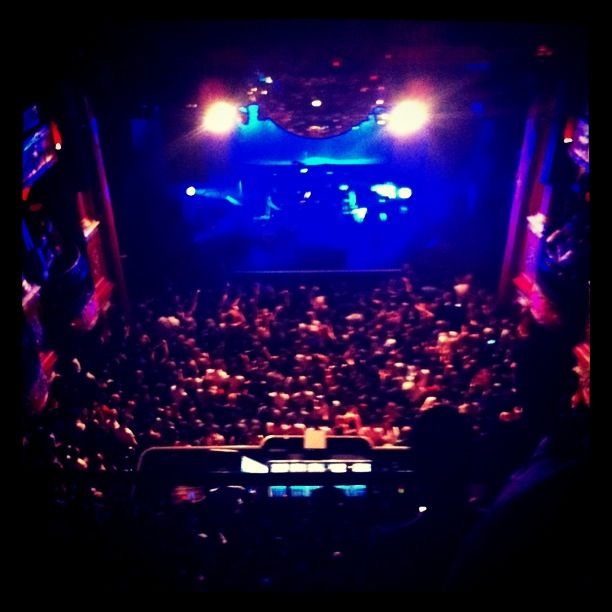 So i've been toying with the idea of making this blog a bit of a fashion/music mixture. I love one as much as the other and this is meant to be a space for
everything
that i rate highly i guess, so might just see how it goes.
As a launch for this i have to just gush a bit about a gig i went to last night at KOKO in London's Camden. It was booked on a whim about 5 months ago so the build up has been pretty lengthy, but god was it worth it.

SBTRKT

were absolutely epic. Cracked out all my favourite tunes and put in a seriously good show.
But seeing as they're seasoned tour-ers now, that was expected. What wasn't expected (for me anyway, though had i listened to them much beforehand i would have know how awesome they were) was the outrageously good

Disclosure

- two young (and i mean seriously young, like 18 and 20 or something) brothers who cruised onto the stage in their Adidas sweatshirts and totally nailed it. They're already much bigger than i realised, but their sound is totally unique so i reckon they're one's to watch for sure. Check them out below and at their SoundCloud page: