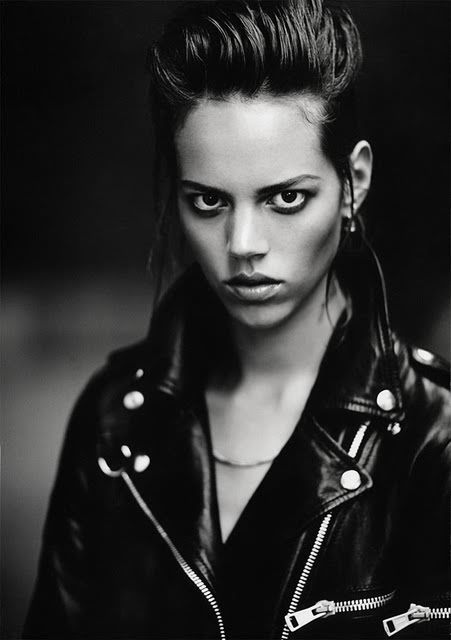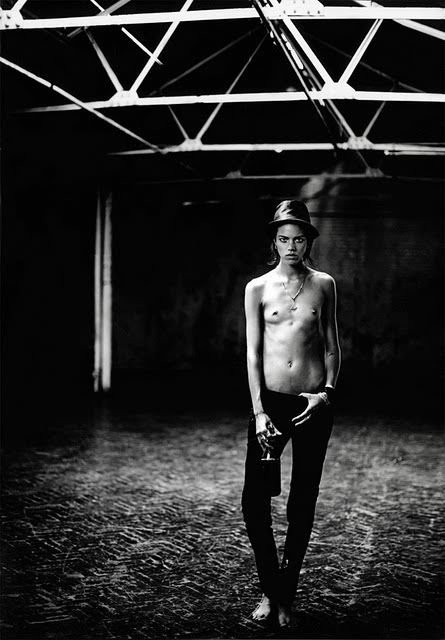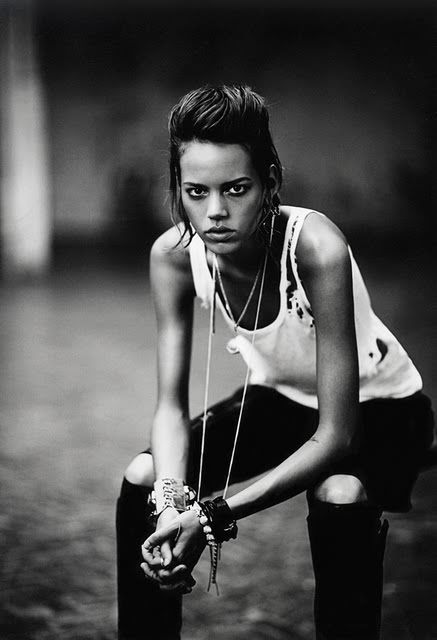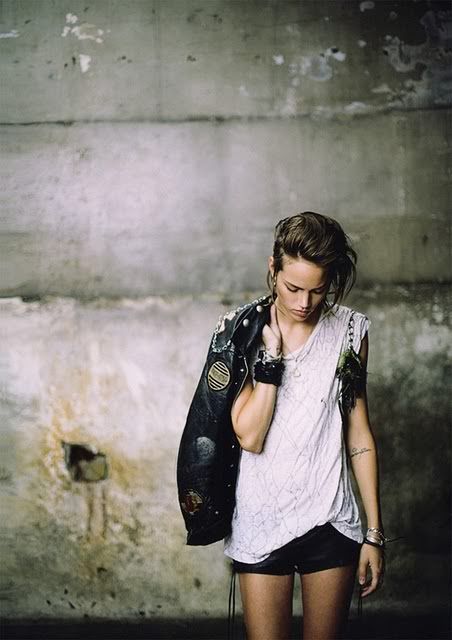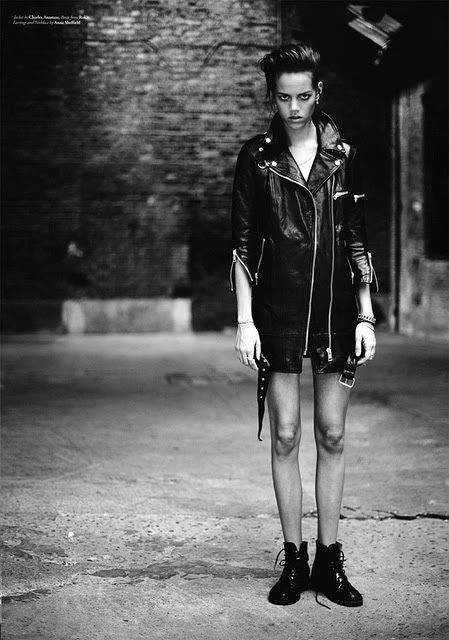 Freja Beha Erichsen by Boo George for Twin Magazine.

Another golden oldie that I used to pour over in the retail days of working at Matches in Notting Hill, we always had a copy of Twin Magazine to flick through in the changing rooms. We used to hide ourselves down there when the sight of one more orange halterneck Issa gown threatened to send us over the edge. This was pre-K-Middy days of course, when Issa was still the go-to label for Arab Princesses and tired soap stars. The good old days. Now it's at large all over Britain, in Buckingham Palace no less! Ahhhhh!!!!

So we've gathered that Issa is not one of my favourite brands - Charles Anastase, however, is. And the mid-length leather jacket in the last picture is something i pined for for months. I would probably look like an extra from the Matrix in it - but Freja pulls it off with great aplomb, as she does with everything. Well done Freja.