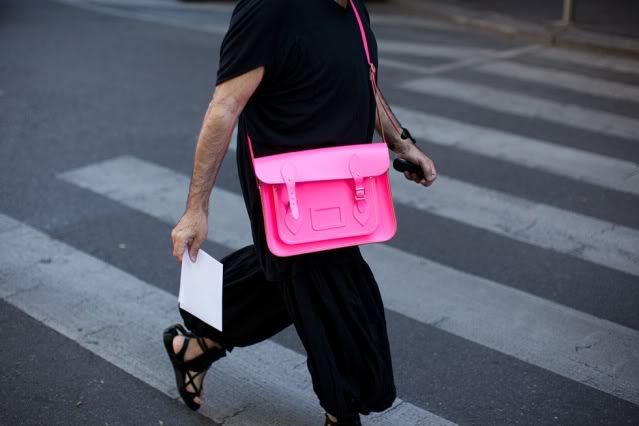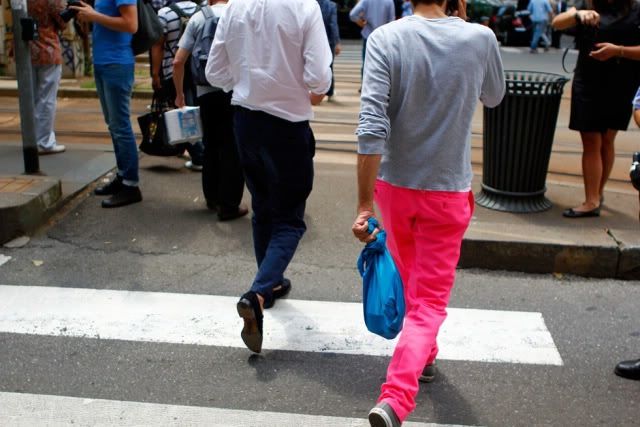 (Stockholm streetstyle)
After my Gottwood daliance, nay full-scale romance with pink, i've found myself becoming more and more obsessed. Going back to my 'Sylvanian Family days' roots when i was such an evil stubborn child that i refused to go anywhere

sans

my pink tutu and wrap-around cardie. And it didn't stop at clothes either. Blow-up chairs, rubber clocks, the lot - it all got a full pink makeover and am in danger of slipping back into that habit.

Much like these guys above obviously are?!
Yes, thats

guys

.
LOVE IT
.
x