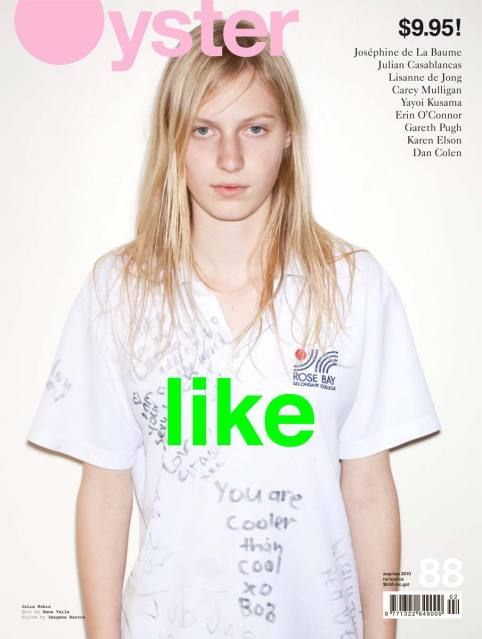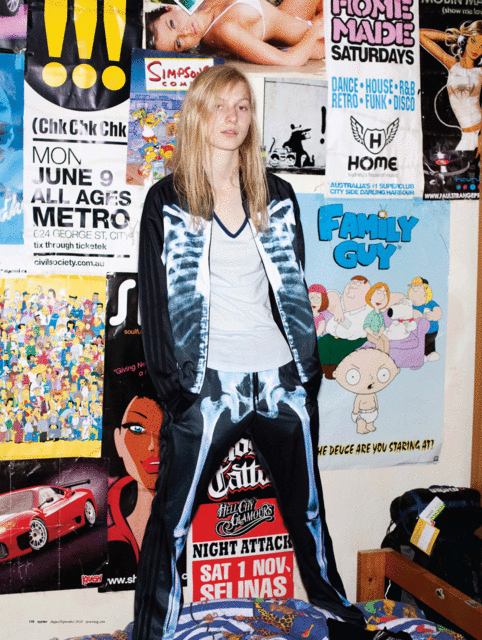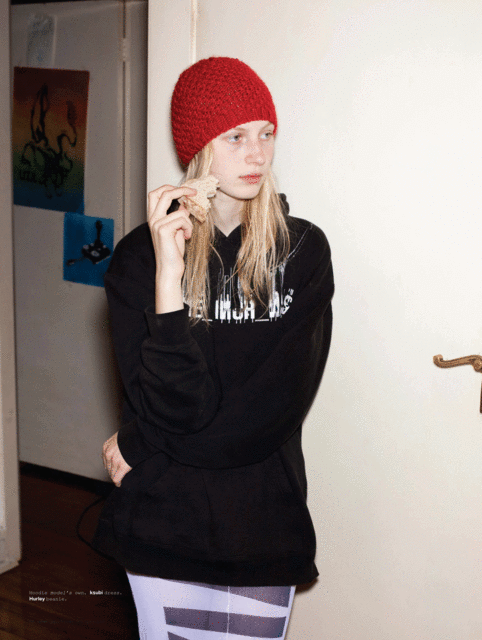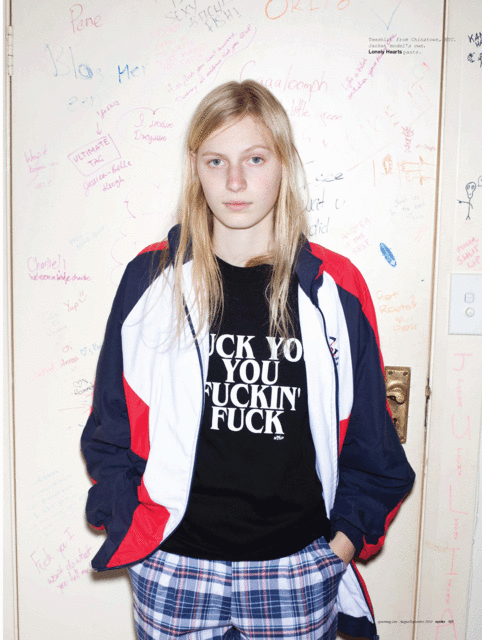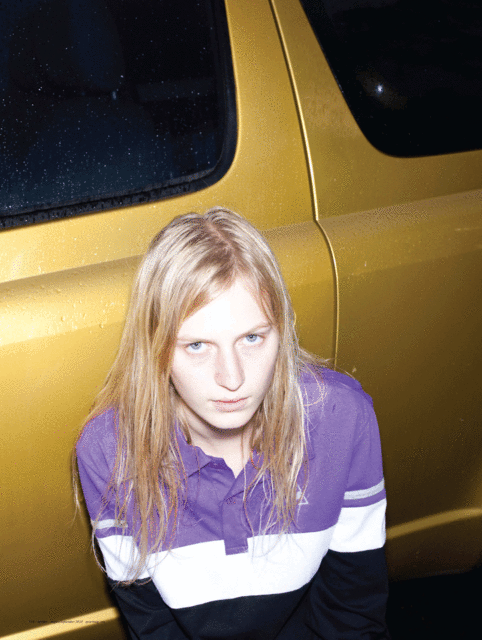 Julia Nobis for
Oyster
#88, August 2010
Photography by Rene Vaile
Julia Nobis = Model crush of the month (or day - my model crush list is pretty huge, and growing all the time...). Top of my show list of autumn/winter 2013's most in-demand models the Aussie walked in a massive 72 shows (seriously it's shocking she's still standing even now) and has the perfect face and body for that slightly grungy androgyny, like the editorial above which i've loved since in came out back in the day.
She's just done a little Q&A alongside a great article on WWD which i thought i'd share with you guys as it's really cute and... yeah, just makes me love her even more:
Craziest Makeup:
"The Chanel eyebrows were apparently 200 euros [$263] a piece so I had 400 euros [$526] on my face. I'd say that's pretty crazy."
Most Coveted Look:
"Versus. It was jeans, a shirt and boots. I felt right at home and joked with Chris [Kane], 'Look, if I just bailed wearing this, is that cool?' I could have kept walking right off the runway!"
Most Difficult Shoes:
"Yves Saint Laurent. I had these superhigh pumps. Even though my feet are long, they're very narrow so they don't stay in pumps. I had in four heel grips and tape all around the back. It wasn't my best walk."
Backstage Panic:
"At Versace, I had the shortest change. I think there were seven looks in-between my first and my second. Everyone was freaking out about whether or not I'd make it. Thank God my first look was a big coat with snaps all the way down. It was like a striptease—I ripped off the coat and bam!"

Best Trick:
"This season at Giles, everyone was falling during rehearsal so we put hair spray on the bottom of our shoes. It acts like a glue—great for runway, not so good on carpet."
Most Uncomfortable Outfit:
"At Alexander McQueen, I had one of the big fur coats that had like five different types of animals in it. Then you've got a half-corset underneath and a tight belt so you can't breathe; you're overheating and you're exhausted. We all were just standing around these fans backstage trying not to pass out."
Visit WWD for the full article here.