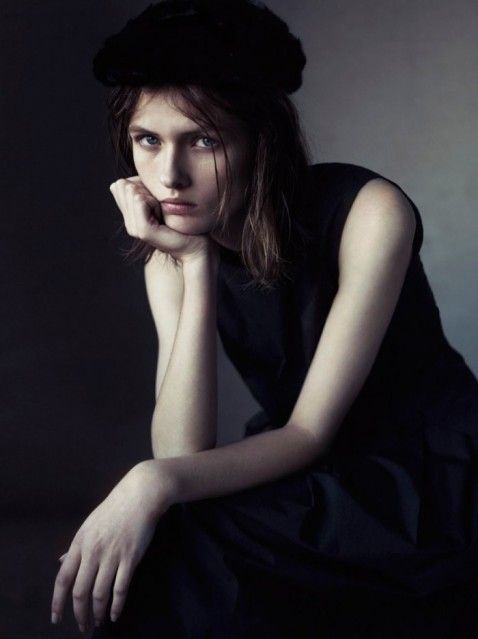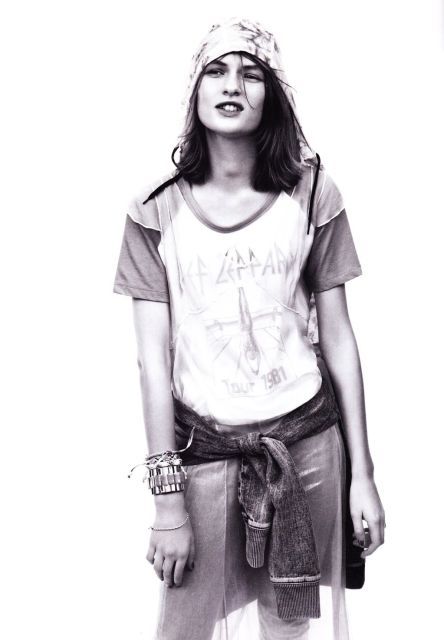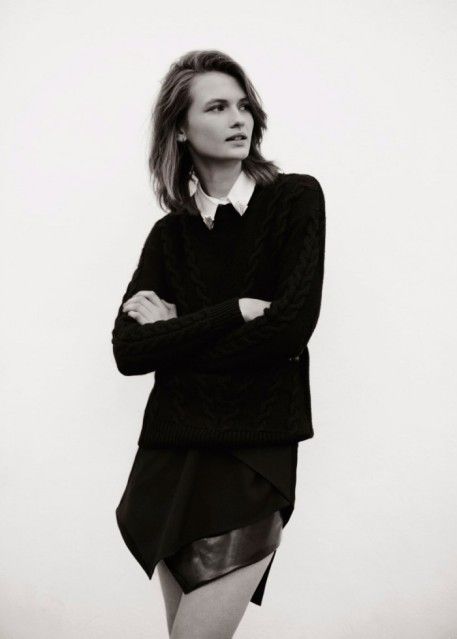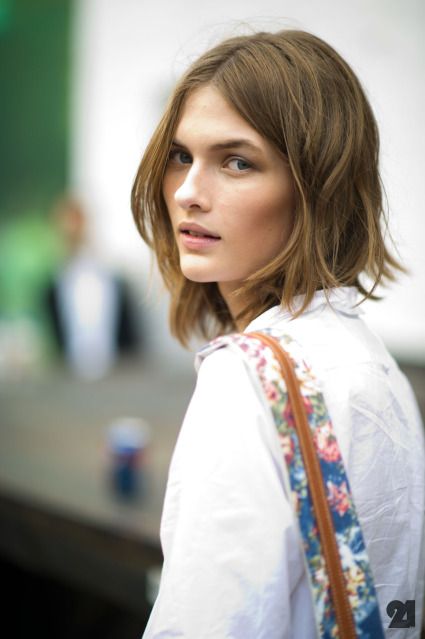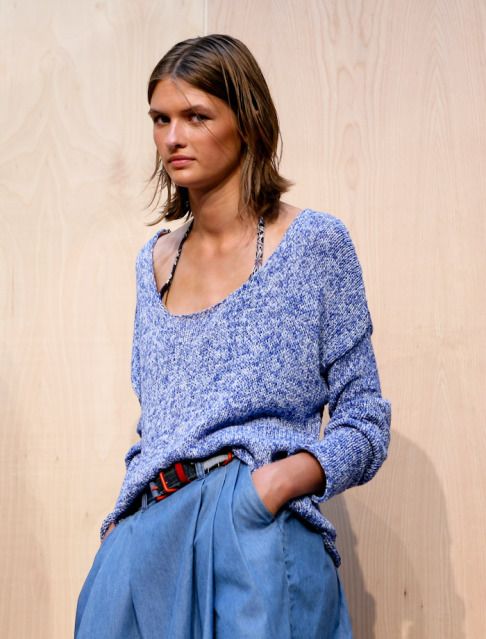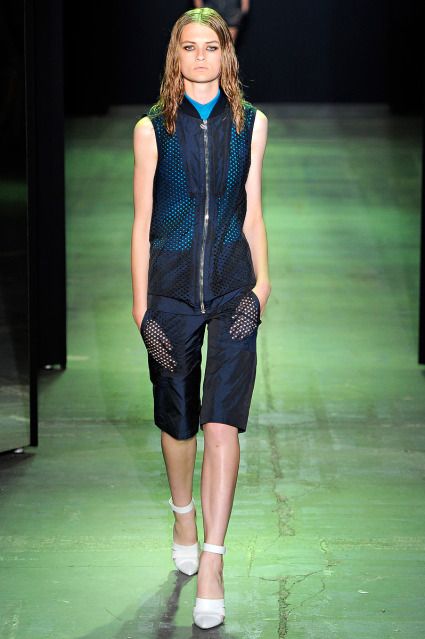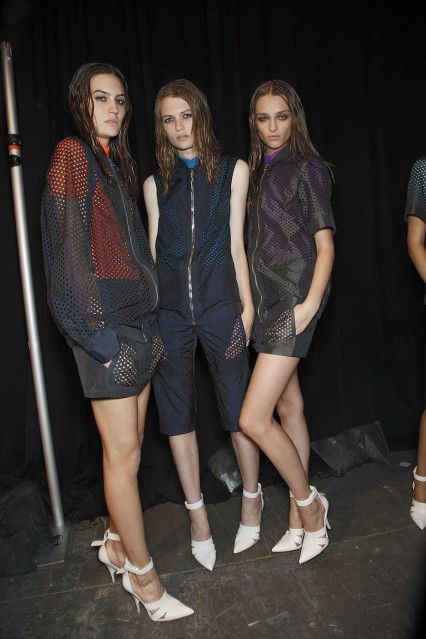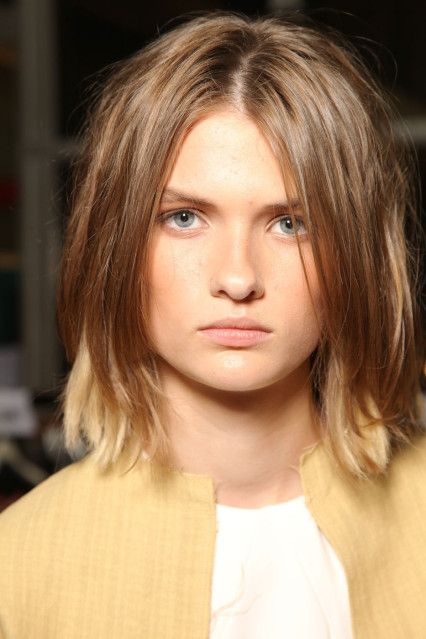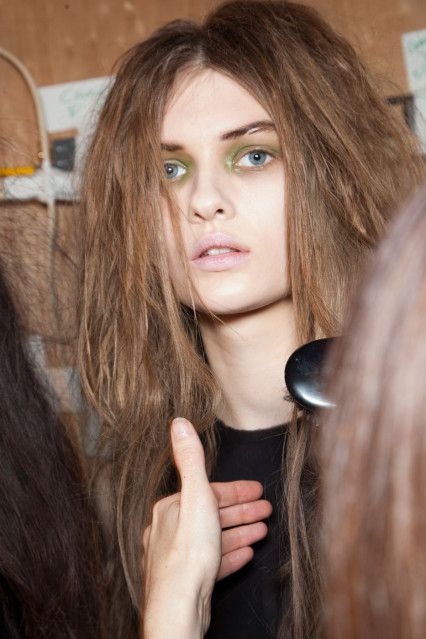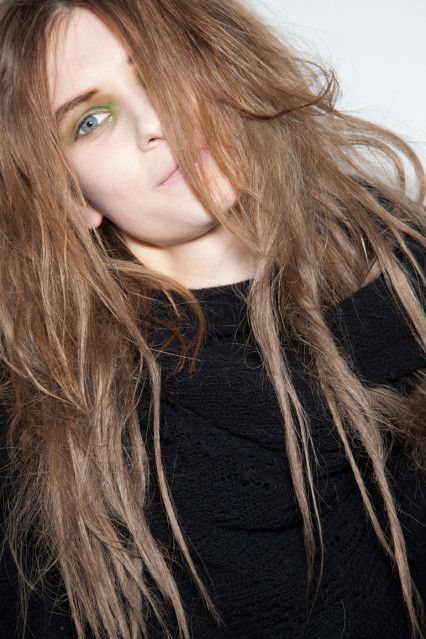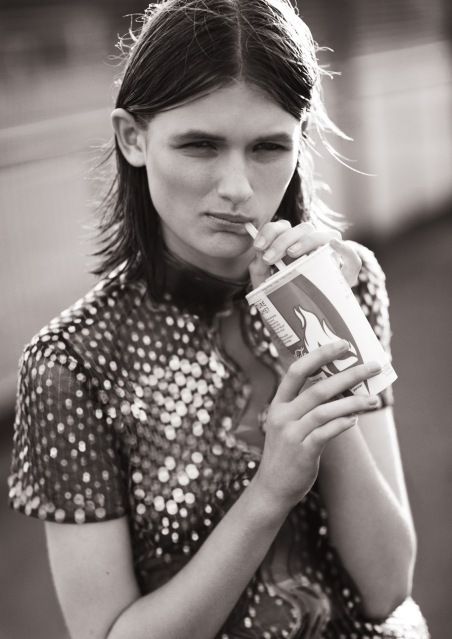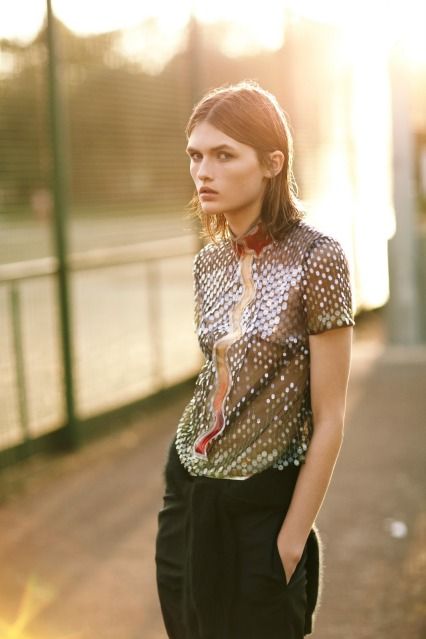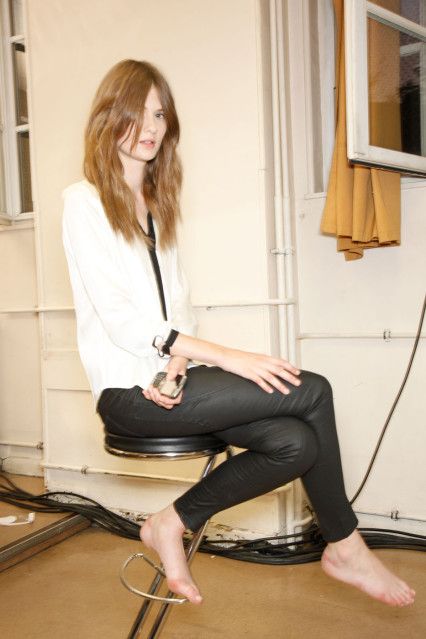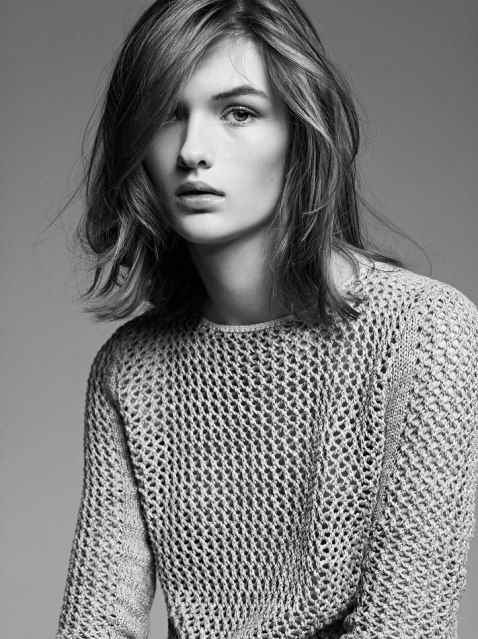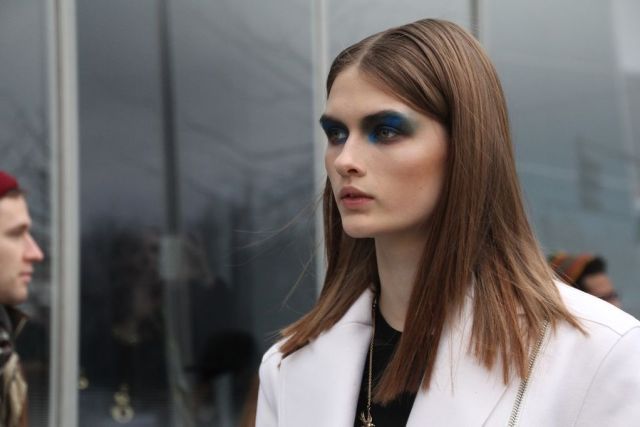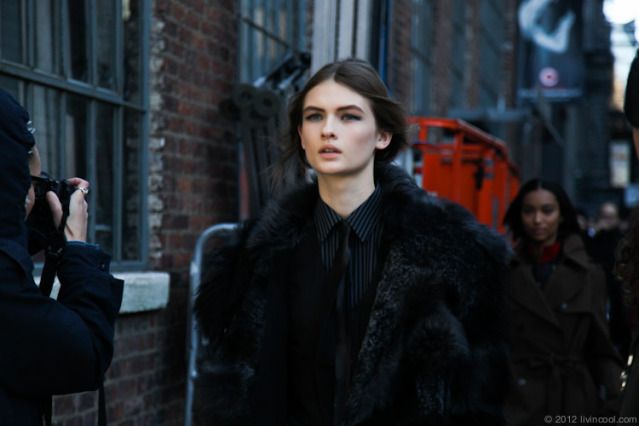 (images from

tfs

)
I just love love love models so much. This willowy elf-like group of humans that look as though they're an entirely different species have totally fascinated me since i was little, not in a sexy lesbo way you must understand, just a huge appreciation of their unusual looks and chameleon-like abilities.
So it was with relish (ish) that i tackled the gargantuan task of going through every shows in the whole of fashion week and counting how many each model walked in. ALL of them.
The top 20 can be found here at the Telegraph website, with pictures of each but i'll be posting about a few of my favourites, some of whom i hadn't come across before.
First up is Brit kid

Lara Mullen

, the 17 year-old from Northamptonshire who, last season, walked her first show (Alexander Wang, which is photographed above - the attitude and self-assuredness for her first show is astounding) two weeks after being spotted at a gig, and then walked exclusively for Prada in Milan two weeks later. Not bad. She has the coolest face around: soft features with a dash of English grit which makes her totally malleable, with a huge amount of personality. She stands out from the crowd. And with 45 (give or take - the count up had some dodgy moments) shows this season, she's well on her way to becoming one of the most popular catwalk models around.
Plus there's an interview with Lara from Stella Magazine this weekend. Very cool girl.