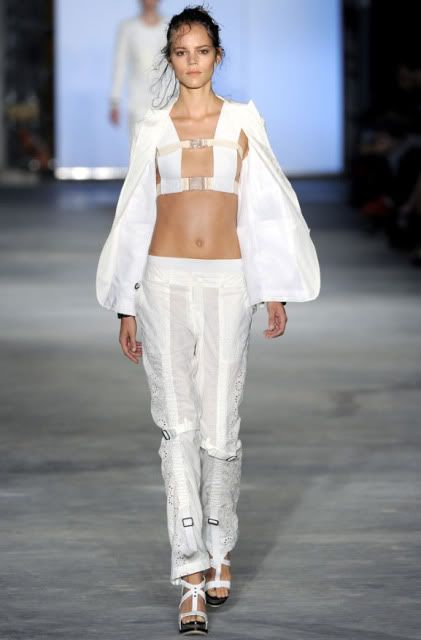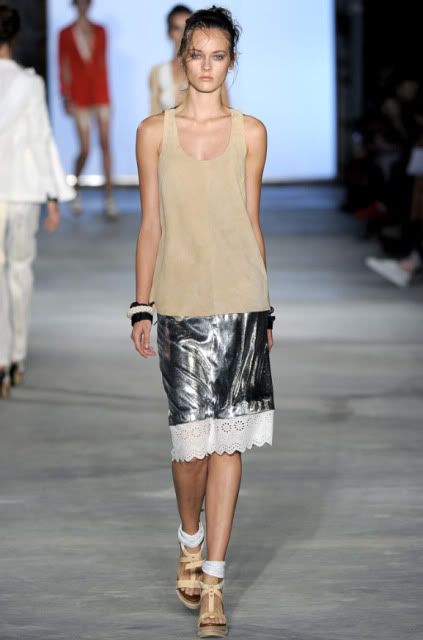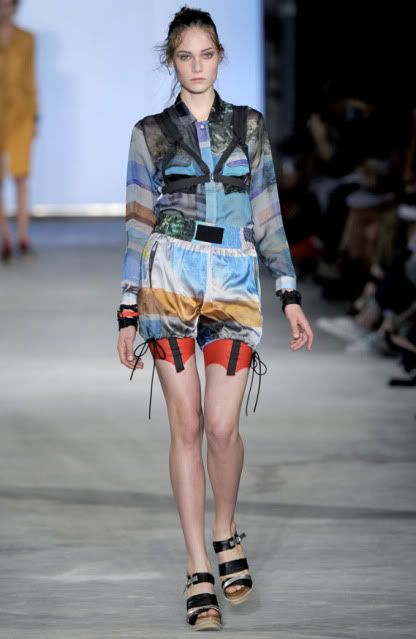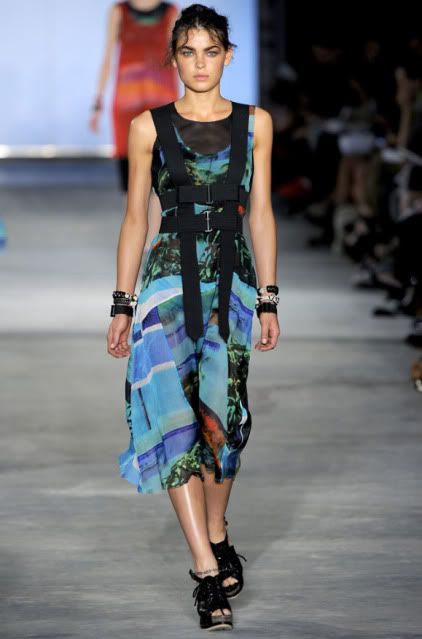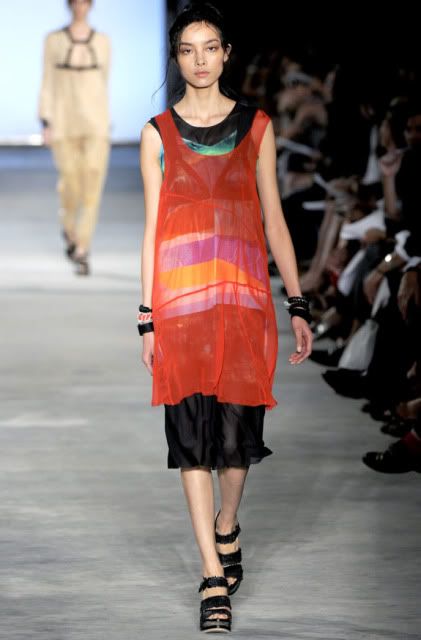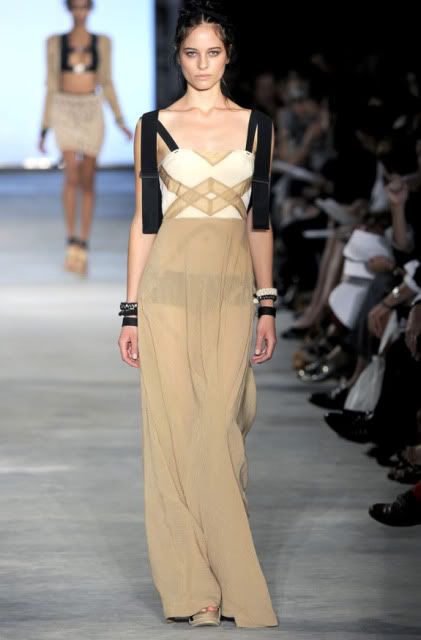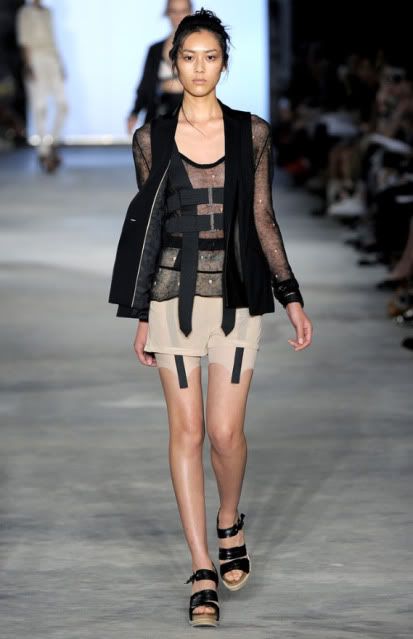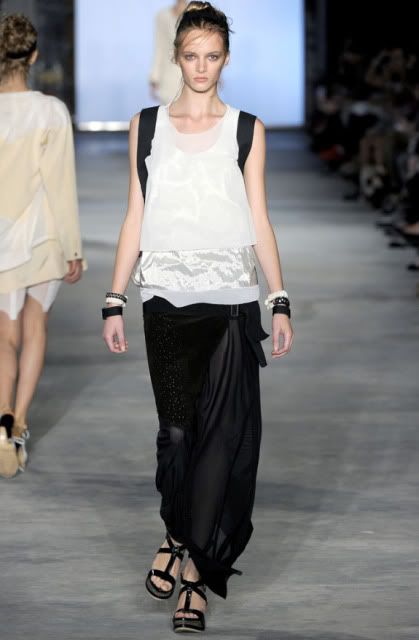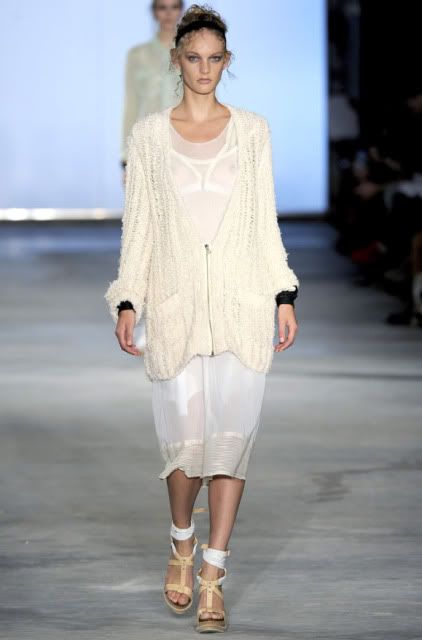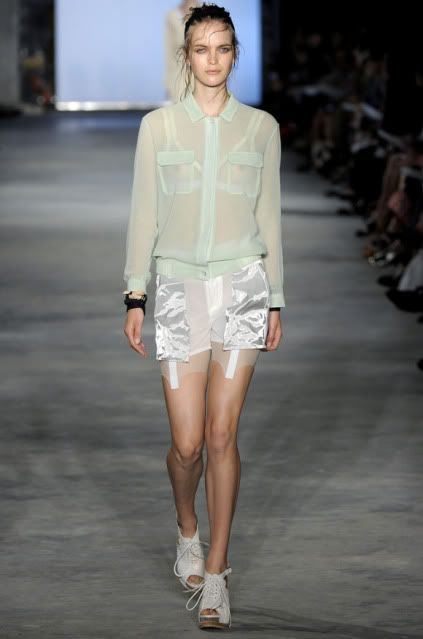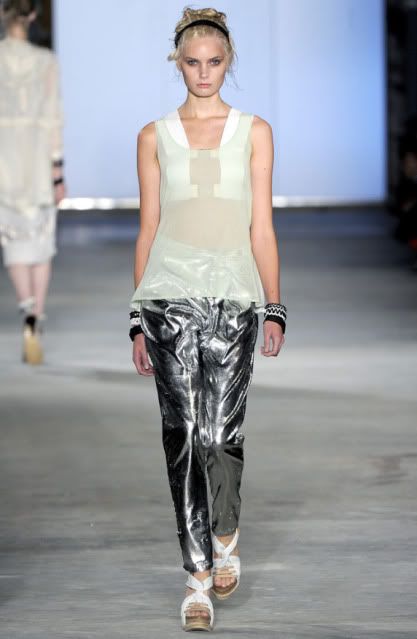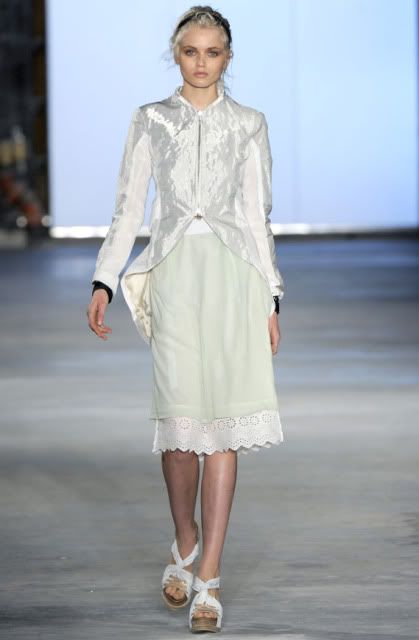 (style.com)

Another stellar collection... Rag and Bone SS11 goes totally fully circle, from utility whites and metallics mixed with neutrals, to tribal bolds, sea scape prints, turquoise red and forest greens, before heading straight back round to nude and black layered chiffon and into neutral again... It's a bit of rollercoaster ride of a collection but i love every turn.

And (take note taylor momsen) have you ever seen stocking and suspenders look so cool? Not tacky or slutty or grungy or punky, but transformed into a wearable piece of streetwear that will most definitely be hitting my wardrobe next season...

Strap straps straps, pockets, more of my beloved chiffon, and bras fit for sky-diving. Awesome.